November 15, 2018
Career Ready: Alonzo A. Crim & Grady High School Students Explore Careers in Construction Management
Nearly one dozen career-minded students from Alonzo A. Crim Open Campus and Henry W. Grady high schools traveled to the downtown Atlanta offices of Stevens & Wilkinson and Parrish Construction Group on Oct. 2 as part of a joint, work-based learning partnership designed to help students explore various careers in architecture, engineering and construction management.
Spearheaded by Richard Elder, CTE teacher and work-based learning coordinator at Crim, the daylong field trip was especially designed to promote the growth of the construction market in Georgia while also showcasing the renovation and construction of the former David T. Howard School, which will house nearly 1,400 middle school students in the Grady Cluster when it opens in the fall of 2020.
During their tours of Stevens & Wilkinson and Parrish Construction Group, the 11 students gained knowledge about topics ranging from architectural plans and drawings, to construction and renovation from conception to completion.
Elder said the trip was designed to not only expose students to the myriad of career opportunities available in construction management and architecture and engineering, but to also invite other APS high schools to participate in Crim's construction work-based learning program.
"There is so much construction happening in Atlanta and the surrounding area, that we wanted to open up the program, especially since the demand is high and there is a need for young people to enter the industry," Elder said. "This program gives our students an opportunity to get experience and to not just participate in a program where they'll be doing menial work. It gives them experience with all phases of construction, from working in the field and office to learning about plumbing, electrical and carpentry work."
Read the Full Article Here.
November 01, 2018
Alexis - Mt. Zion High School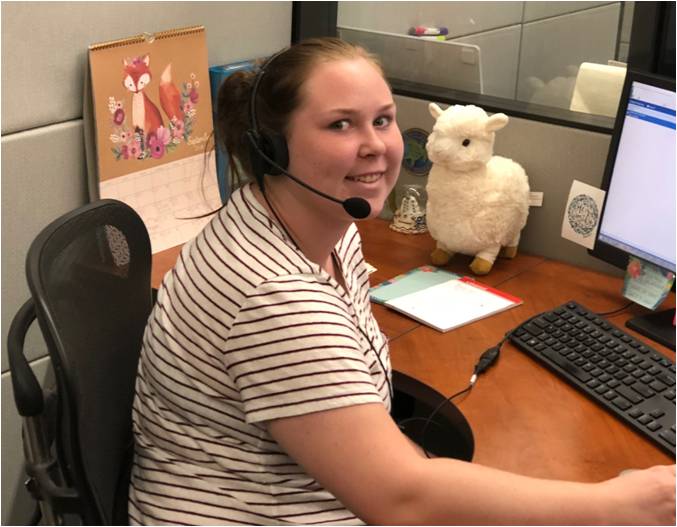 Alexis - Mt. Zion High School
Alexis is a senior at Mt. Zion High School. She is a Business Pathway completer, and her MZHS business teachers have prepared her so well that she passed the national certification test in both Microsoft Word and Excel. She is part of the Career Connections Work Based Learning program, and she leaves school early each day to go to her job at Omnicall, where she is a virtual receptionist. Her employers say that she is "very sharp" and "awesome". WAY TO GO ALEXIS! WE ARE SO PROUD OF YOU!
November 01, 2018
Ashton - Bowdon High School, Carroll County Schools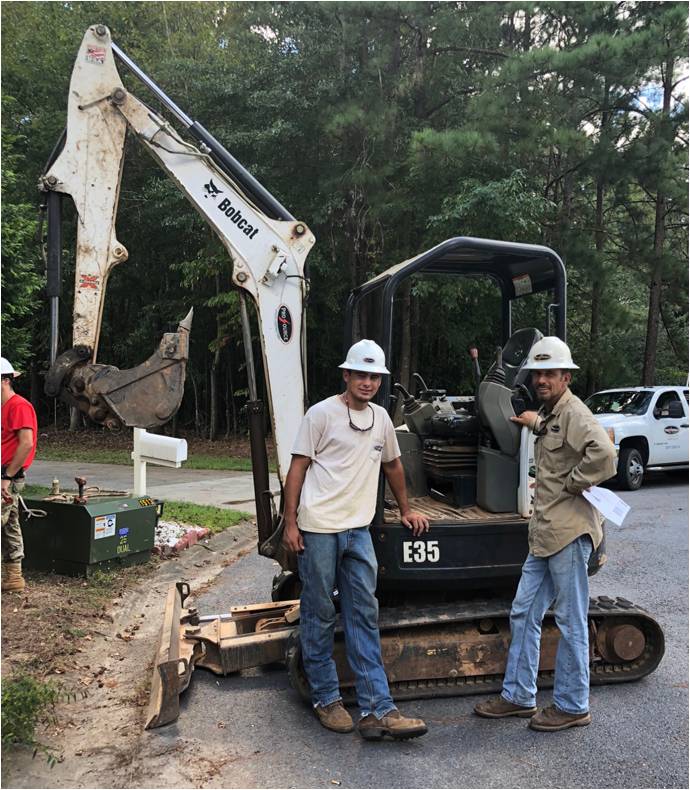 Ashton - Bowdon High School, Carroll County Schools
Ashton is a senior at Bowdon High School, Carroll County Schools. He is a Agriculture Pathway completer, and specifically has had education and training in Electrical Systems as part of the Ag-Mechanics program. He has been part of the Career Connections Work Based Learning program for two years, leaving school early last year as part of a horticulture internship, and this year Ashton leaves school early each day to go to his job at Pro-Source Utility. ProSource is currently replacing underground electrical cables and systems. Although Ashton cannot work near "hot" power lines, by working in the utility industry, he is learning a great deal toward a career in the electrical field. For the last two years, Ashton's employers have praised his great work ethic, and we all know that Hard Work Pays Off! WAY TO GO ASHTON! Keep up the good work.
November 01, 2018
Bryce Dunn - Mt. Zion High School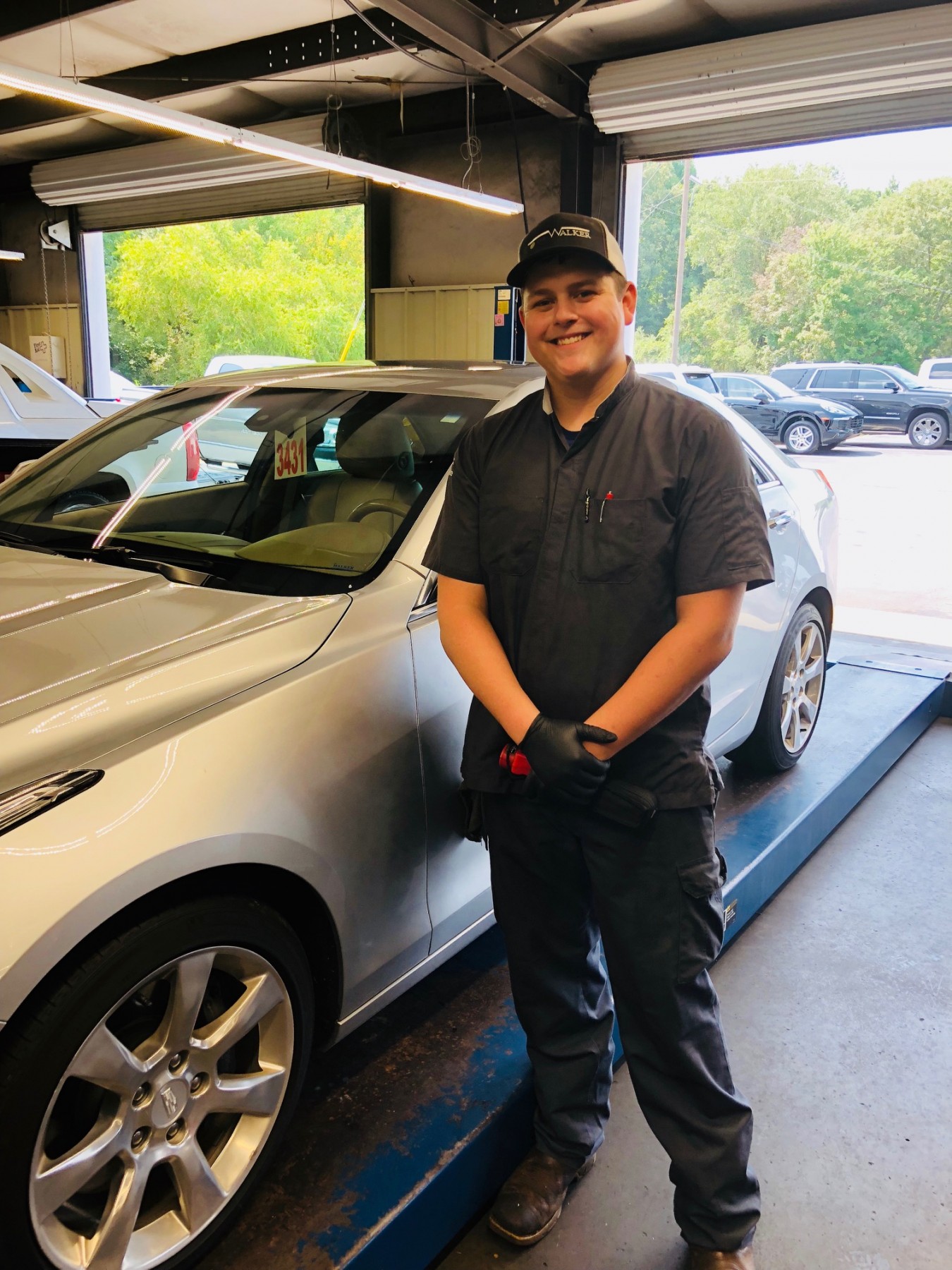 Bryce Dunn - Mt. Zion High School
Bryce Dunn, MZHS Senior and College & Career Academy pathway completer, is proud to use the skills he has gained as a part of the automotive team at Walker Cadillac. Bryce is part of the Career Connections Work Based Learning program and is able to leave school at noon each day to pursue his career.
October 01, 2018
Work-Based Learning on the Job with Parrish Construction Group
ATLANTA, Georgia - September 26, 2018 — As part of an ongoing effort to promote the growth of the construction market in Georgia, Parrish Construction Group was pleased to have Trevone Wilson, a construction work-based learning student at Atlanta Public Schools' Alonzo A. Crim Open Campus, as an intern this summer.
Trevone started working under Parrish Construction Group's Director of Field Supervision, Art Cofelice, at Atlanta Public School's Walden Athletic Complex. Walden was a $7.4 million project that consisted of the demolition of the existing Austin Thomas Walden Middle School building and the construction of a new athletic complex to serve Grady High School. The complex sits on a 6.27 acre site and included the construction of a fi eld house, a multipurpose turf athletic fi eld, and a softball/baseball fie ld.
Trevone then had the opportunity to transition from the Walden jobsite to the Atlanta Public Schools Howard Middle School jobsite. As the former school of Dr. Martin Luther King Jr. and many other Atlanta Icons, Howard is one of Parrish's most high-profi le jobs todate. Not only has Trevone excelled working under Art Cofelice at Walden and Howard but he also has had the opportunity to work with Parrish's Project Managers, our BIM Manager, and various trade subcontractors.
Since Trevone's summer internship, he has graduated from Alonzo A. Crim Open Campus and is currently attending Atlanta Technical College studying Construction Management. Over the next two years he will attend classes on Monday, Wednesday, and Friday, and will continue working on the Howard Middle School jobsite on Tuesdays and Thursdays. Trevone was a valuable addition to the Parrish team throughout the summer and we look forward to continue to work alongside him over the next few years.
ABOUT PARRISH CONSTRUCTION GROUP
Parrish Construction Group is "Georgia's Premier Academic & Specialty Builder." Founded in 1995, Parrish performs construction services throughout the state of Georgia, with a specialty in CM at-risk for education clients. www
September 01, 2018
Israel Hernandez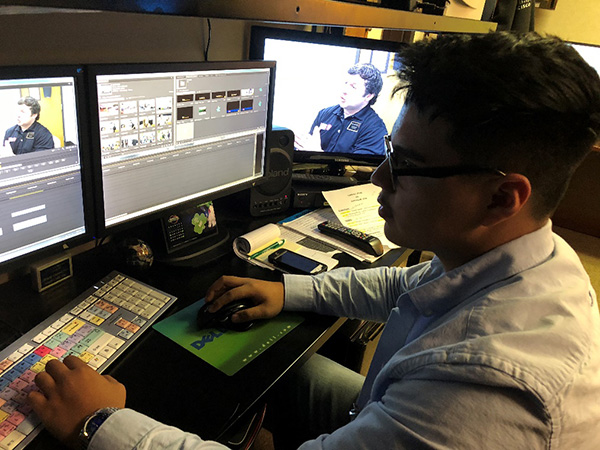 Israel Hernandez - Campbell High School Class of 2018
The WBL student spotlight of the month features Israel Hernandez from Campbell High School.
Israel completed the Audio Video Technology and Film Pathway and has risen to the top tier of students within the program. During his tenure he was heavily relied upon to complete tasks necessary for the program's success. Israel's passion to learn more about the industry has motivated him to seek out opportunities to learn more. One example is his commitment to the program was his contribution to the school-wide broadcast, CTV News. Israel's innovative ideas contributed to the success and growth of the broadcast.
Israel was one of two students who interned in the CCSD Communications Office last spring. His role was quite versatile which allow him to expand his knowledge of video production, editing, visual storytelling, producing voice overs and his script writing.
Israel believes his AVTF internship placement has helped him prepare for life beyond high school. He now has a clear direction of his future. His hands-on experience has exposed him to the opportunities that the industry has to offer.
August 01, 2018
Marissa Bowyer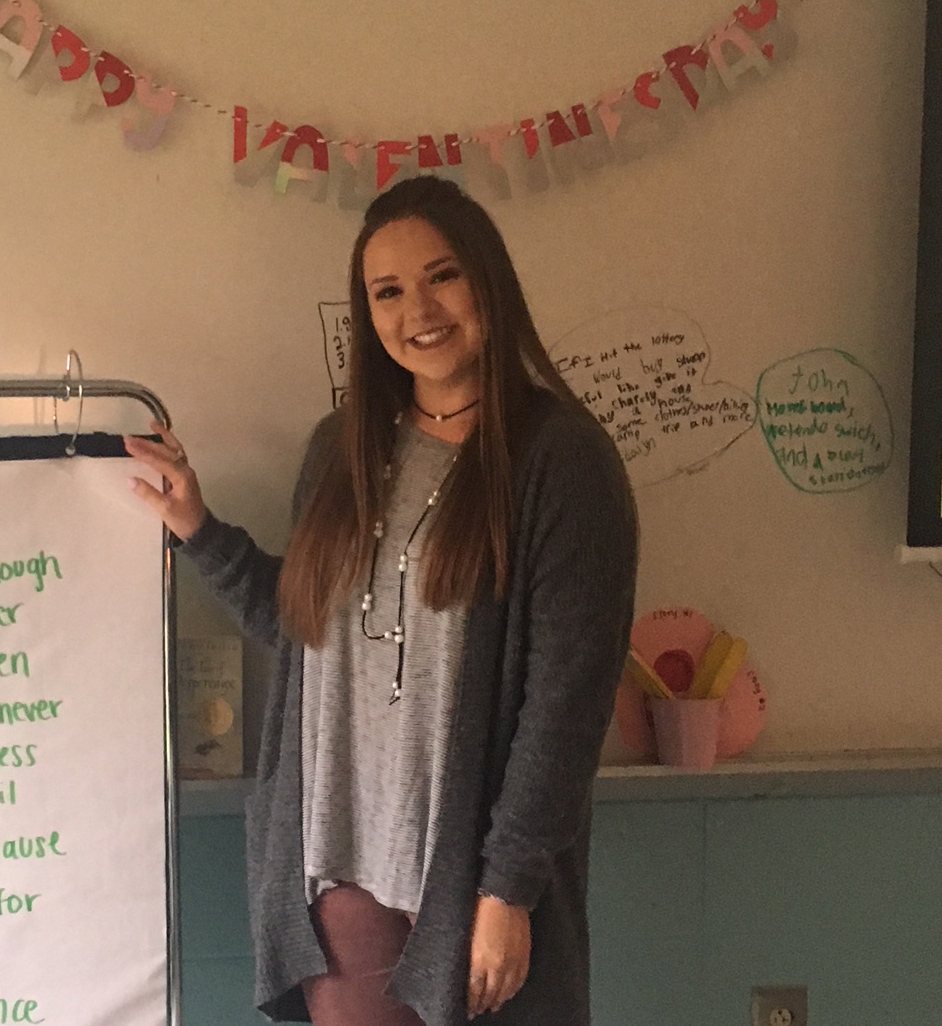 Marissa Bowyer - Gilmer High School Class of 2013
Marissa Bowyer, a former Work-Based Learning student, a 2012-2013 graduate of Gilmer High School and a 2017 graduate of Kennesaw State University returned to her hometown of Ellijay, GA to begin her teaching career in the fall. She took charge of her education while in high school through the teaching internship in WBL. Marissa interned in K through 8th classrooms. A number of teachers served as mentors providing guidance and inspiration which encouraged her to continue her education. In the end she determined that elementary education is 'where it's at'. She is now teaching a 2nd grade class at Ellijay Elementary School.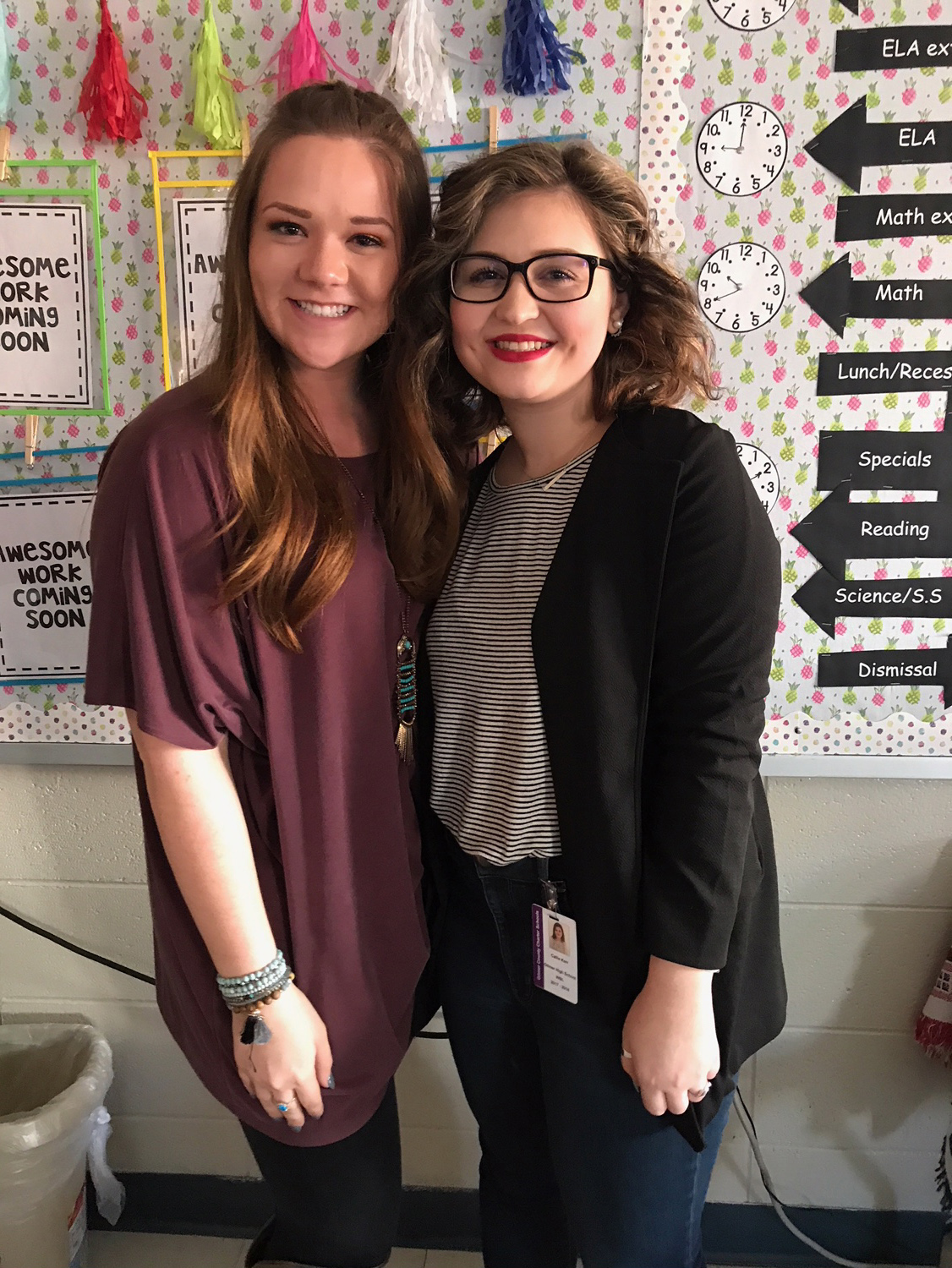 Marissa became a Youth Apprenticeship completer and received a recommendation from her principal to serve as a mentor to anotherWBL student 2nd semester. It is unusual for beginning teachers to be recommended as mentors, however Marissa's principal did not hesitate to make the recommendation. She is giving back by inspiring another to enter the teaching profession. Principal Lauree Pierce stated, "The WBL program has gone full circle at our school. A teacher that was able to benefit from this collaborative opportunity is providing mentorship to a current high school student. This individual is especially valuable to the strength of the program because she truly understands the advantage that she is passing on to the next generation.Other WBL students can learn a lot from Marissa. We are glad to welcome her back and thrilled to have WBL students in our building."
The Gilmer County Charter School System has more than 10 certified teachers and an IT person employed who came through the WBL program. Truly 'growing our own.' We thank the many supporters; the BOE, Superintendent, FOO, CTAE Director, Principals and mentor teachers.
June 01, 2018
Leah Thorton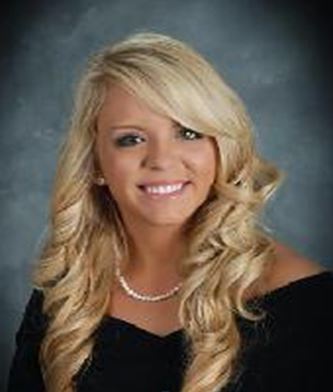 Leah Thorton – Ware County High School Class of 2011
Leah was an honor graduate at Ware County High School in 2011. She achieved high achievement in her academic and Career Technical Agricultural Education courses. Leah was able to take courses in the medical field to gain foundational knowledge. Then, she worked in the medical setting as an office assistant at the Vein Clinic through the Youth Apprenticeship/Work Based Learning Program. Leah interacted with patients' daily with scheduling appointments, taking payments, filing insurance claims, and assisting with simple patient care. The Work-Based Learning Program allowed Leah to gain hands-on experience in the medical field prior to pursuing a post-secondary degree and career in the medical field.Leah attended and completed the Weber State University Nuclear Medicine program. She passed the Nuclear Medicine Technology Certification Board Examination. Leahwas able to begin working immediately in Jacksonville at the Cancer Specialist of North Florida. She is Leah Thornton Mattox RT (R) CNMT.