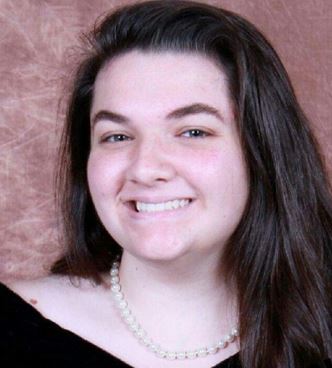 Stephanie Zerby – Woodville Tompkins Technical & Career High School
Stephanie Zerby joined the Flight Operations Pathway at Woodville Tompkins Technical & Career High School(Savannah) her junior year. She was working nightly past mid-night at a fast food restaurant and coming into school exhausted. She was desperate for a different working environment. She did not have the self-confidence to write a strong essay selling herself as a Gulfstream YAP applicant despite her excellent writing skills. She worked with her WBL coordinator, Linda Minor, redoing her essay many times and she practiced her job interview skills.
She was admitted as a Gulfstream YAP student. It was her dream job to work at Gulfstream. As her confidence grew, she became the student face of Gulfstream in the news during their 50th anniversary celebration. She also was awarded a place after graduation to continue working at Gulfstream.
In the fall, she will be attending Embry-Riddle Aeronautical University. She will continue to pursue her internship at Gulfstream as a college student and her dream job as a Gulfstream lifetime employee where her current success has put her in position to make this happen.
Success Story Submitted by: Linda Minor, Chatham County, Southeast Region