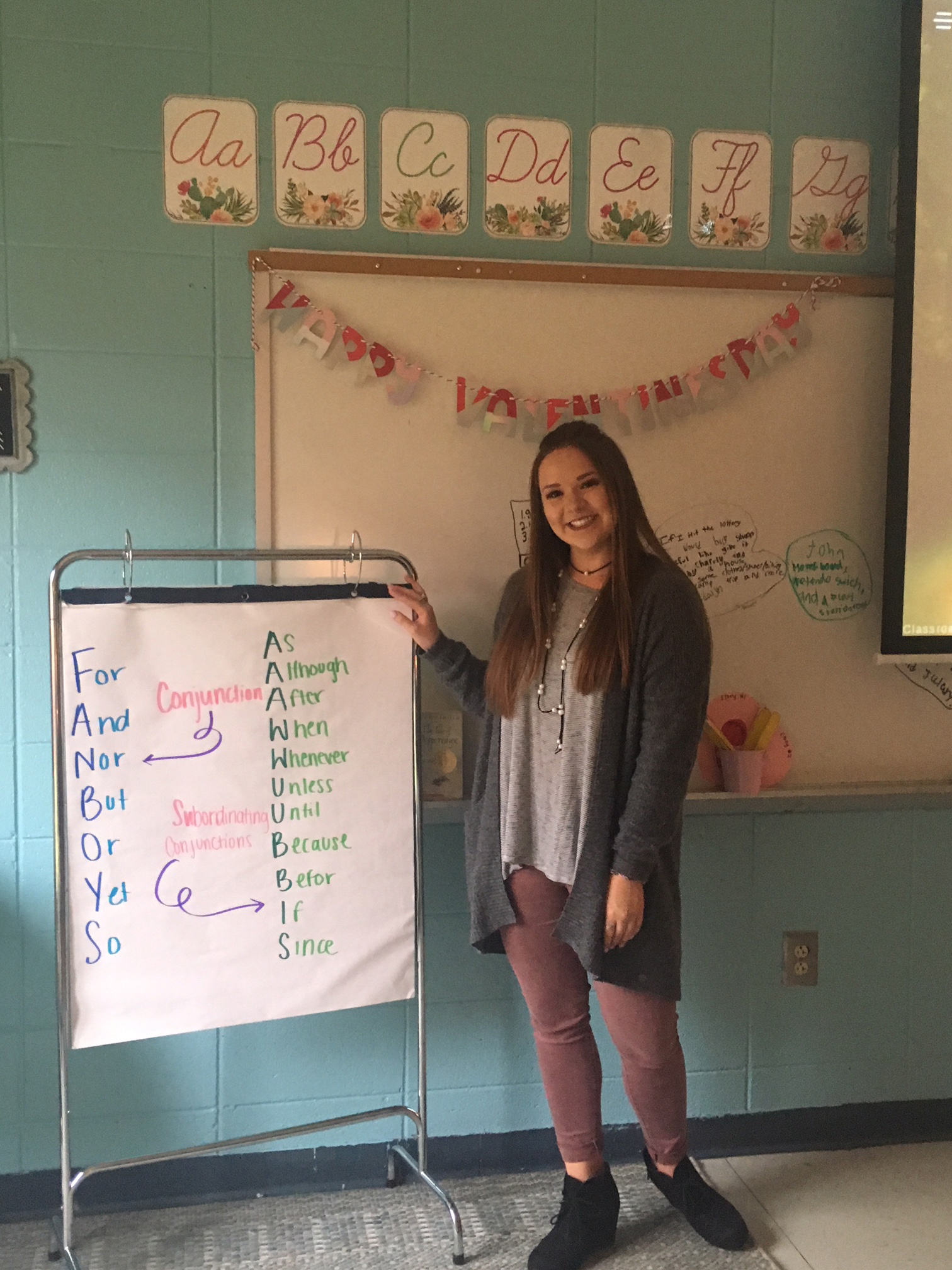 Marissa Bowyer - Gilmer High School Class of 2013
Marissa Bowyer, a former Work-Based Learning student, a 2012-2013 graduate of Gilmer High School and a 2017 graduate of Kennesaw State University returned to her hometown of Ellijay, GA to begin her teaching career in the fall. She took charge of her education while in high school through the teaching internship in WBL. Marissa interned in K through 8th classrooms. A number of teachers served as mentors providing guidance and inspiration which encouraged her to continue her education. In the end she determined that elementary education is 'where it's at'. She is now teaching a 2nd grade class at Ellijay Elementary School.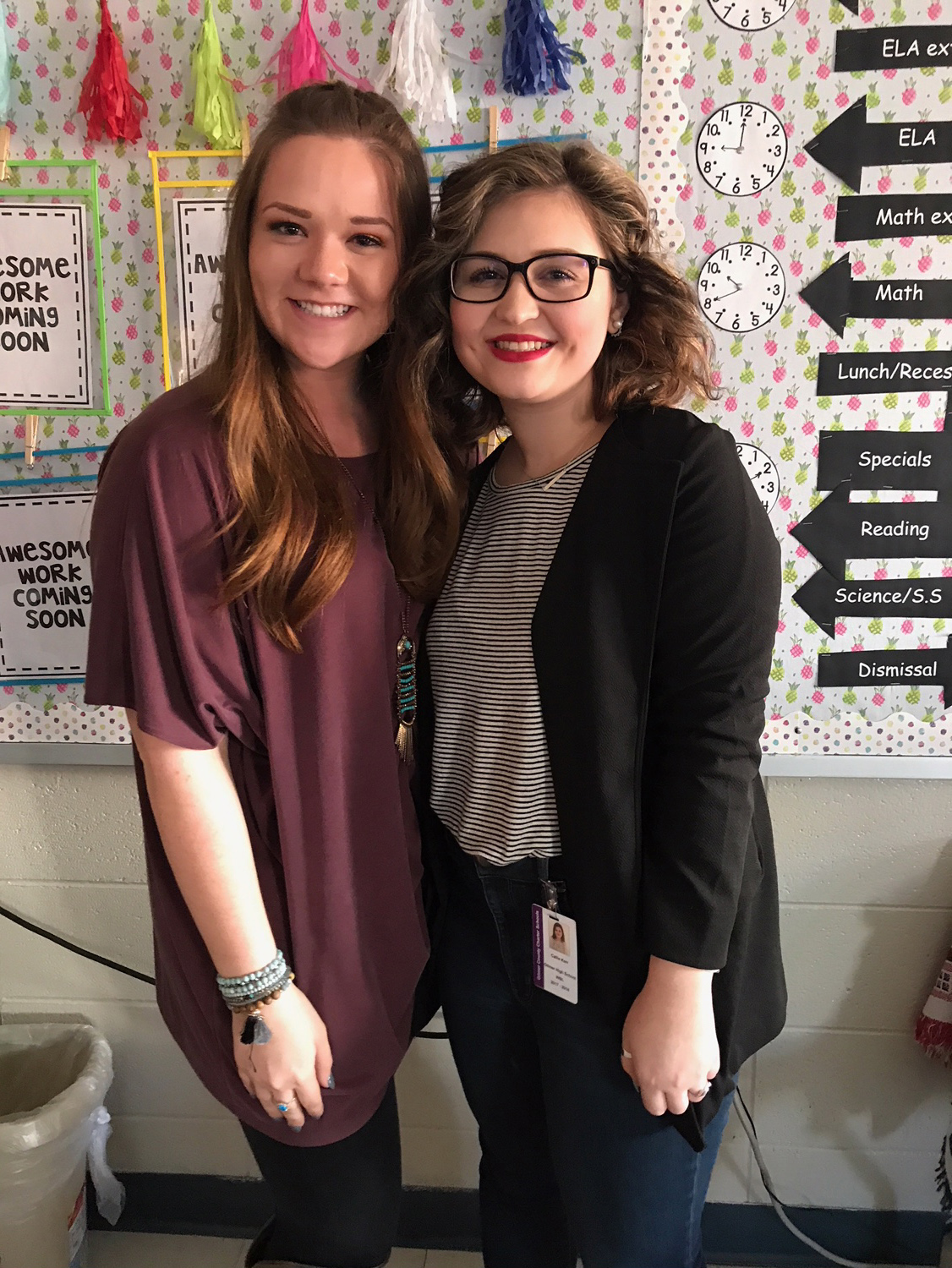 Marissa became a Youth Apprenticeship completer and received a recommendation from her principal to serve as a mentor to anotherWBL student 2nd semester. It is unusual for beginning teachers to be recommended as mentors, however Marissa's principal did not hesitate to make the recommendation. She is giving back by inspiring another to enter the teaching profession. Principal Lauree Pierce stated, "The WBL program has gone full circle at our school. A teacher that was able to benefit from this collaborative opportunity is providing mentorship to a current high school student. This individual is especially valuable to the strength of the program because she truly understands the advantage that she is passing on to the next generation.Other WBL students can learn a lot from Marissa. We are glad to welcome her back and thrilled to have WBL students in our building."
The Gilmer County Charter School System has more than 10 certified teachers and an IT person employed who came through the WBL program. Truly 'growing our own.' We thank the many supporters; the BOE, Superintendent, FOO, CTAE Director, Principals and mentor teachers.