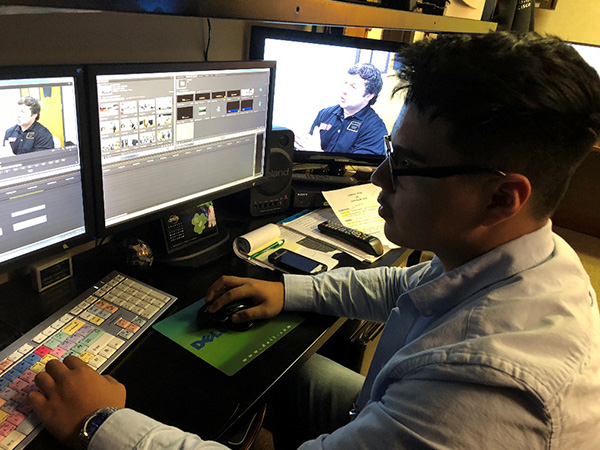 Israel Hernandez - Campbell High School Class of 2018
The WBL student spotlight of the month features Israel Hernandez from Campbell High School.
Israel completed the Audio Video Technology and Film Pathway and has risen to the top tier of students within the program. During his tenure he was heavily relied upon to complete tasks necessary for the program's success. Israel's passion to learn more about the industry has motivated him to seek out opportunities to learn more. One example is his commitment to the program was his contribution to the school-wide broadcast, CTV News. Israel's innovative ideas contributed to the success and growth of the broadcast.
Israel was one of two students who interned in the CCSD Communications Office last spring. His role was quite versatile which allow him to expand his knowledge of video production, editing, visual storytelling, producing voice overs and his script writing.
Israel believes his AVTF internship placement has helped him prepare for life beyond high school. He now has a clear direction of his future. His hands-on experience has exposed him to the opportunities that the industry has to offer.
Success Story Submitted by: Angela Kovachi, WBL Coordinator, Sparks-Cobb County